Branding Guide
This Branding Guide explains and answers the question, Why should I brand my company. Branding is very crucial to the success of a company. Discover why branding plays a big roll in companies.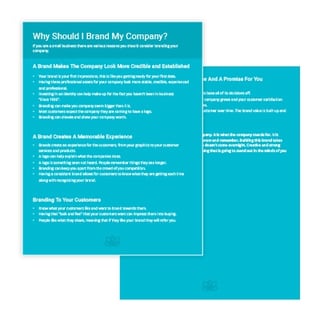 Covers:
4 Major Points on why you should brand
Detailed Explantions of 4 Points
Explains how branding is a major part of your comapny.